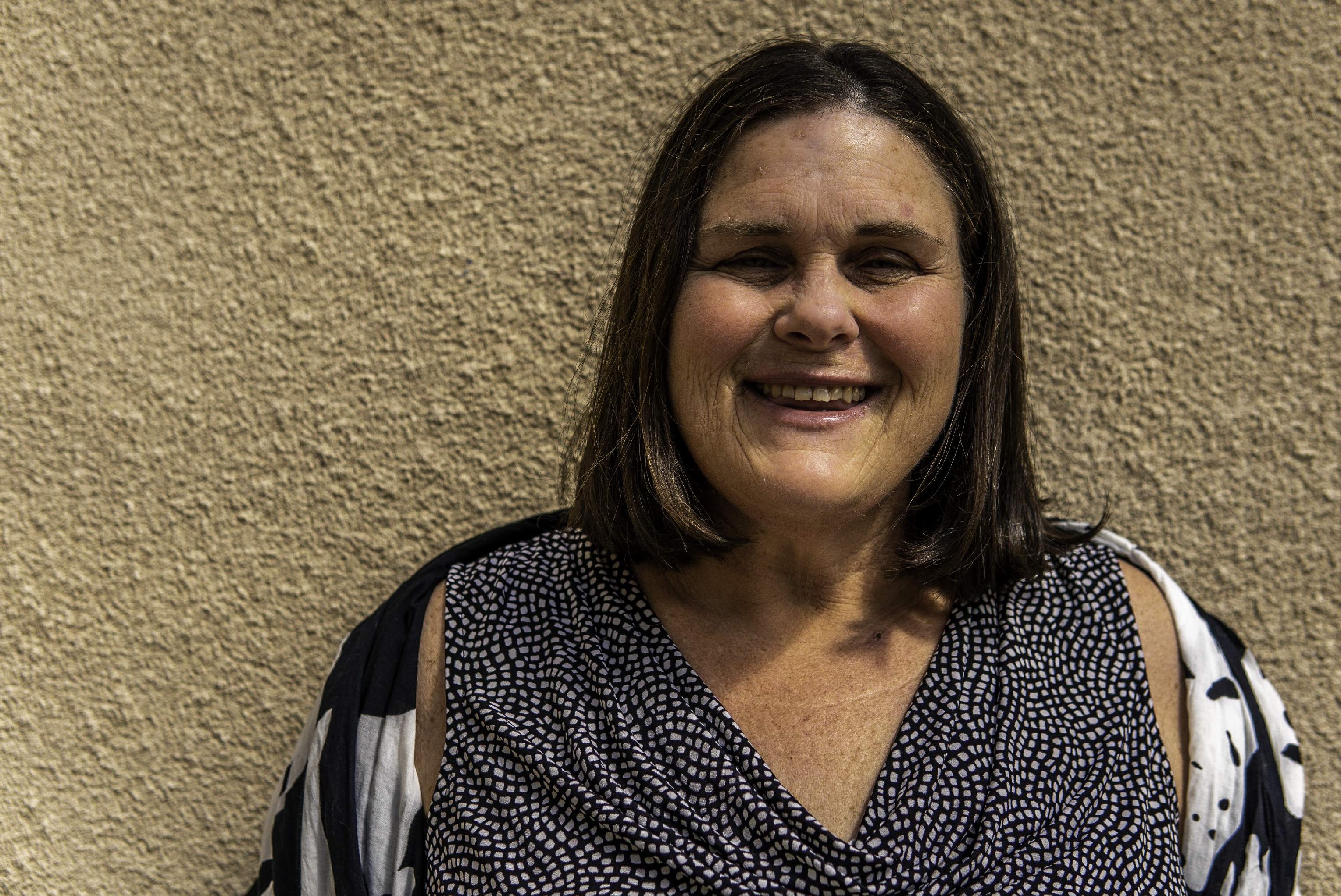 April Imboden
The pure joy of being able to buy toiletries with income from a job is something people can relate to if they have been homeless and unemployed. Having the opportunity to give back to others feels like God is using your heart's desire to bless people and serve God when for so long you have had to focus on your own survival. When April shares about her new job at Thrift on Blackstone she beams with joy and gratitude because she feels these things about herself and sees how far she has come from where she once was.
April was walking her dog and living on the street when a North Fresno Church member invited her to connect over lunch. Little did they know, that invitation would turn into a network of relationships and support through FACE, NFC, and Thrift on Blackstone, to become the start of a "recovery relationship." Ilone Kasdorf, Thrift on Blackstone's manager, first met April as a volunteer before the store opened last spring. April recalls those first months as a personal test, to see if she could treat her volunteer service like a real job. Ilone was impressed with Aprils' intelligence, sociability, and fast paced work ethic. Volunteers are a big part of the store's operation and when other volunteers connected with April's warm spirit, it gave Ilone the opportunity to consider a job offering. April accepted and has been employed for 6 months at her first job real in 15 years.
April feels she is part of a big family and wants others to know that this community has given her the opportunity to acclimate back into society in a loving way, on her own time, and not feeling judged. She is truly grateful for her "recovery relationship."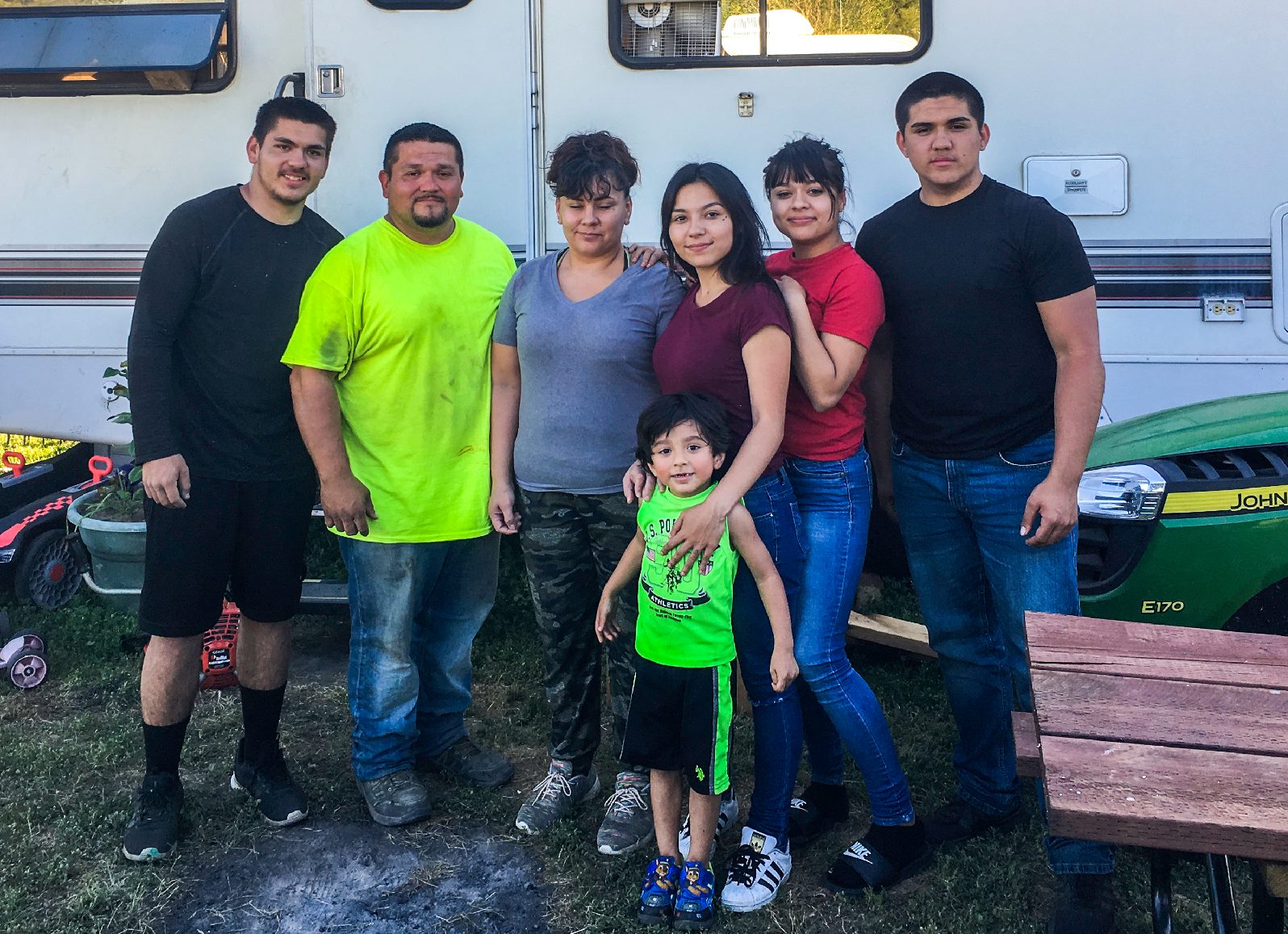 Barajas Family
FACE staff met the Barajas Family in the spring of 2018 while purchasing some bus tokens at Manchester Center. Dad was frantic because one of his teen daughters had disappeared on the streets of Fresno after having a mental breakdown. She had been missing for several weeks. After offering some urgent prayer and providing emotional support, his daughter was miraculously found on Blackstone Avenue and reunited to her heartbroken parents. 
Unfortunately, the family of seven had become homeless during this time in their search for their missing daughter. Over the course of the last year, FACE staff walked alongside and tried to resource the family with housing options and side jobs for dad so he could provide for his family. 
In the summer of 2018, dad found a full time job in construction and someone in our faith community who heard about his housing problem donated a 20-foot trailer for the family to live in. When his employer heard about what FACE was doing for one of his valued employees, the owner of the company decided to provide a larger RV trailer that would better accommodate this family of seven that includes parents, three young adults, a teenager, and 4 year old boy. The employer is currently planning on renovating a double trailer that would act as a permanent place for the Barajas to live and break the cycle of instability they have endured. FACE is currently working with the young adults to resource them to other jobs as well. The Barajas family is incredibly grateful for how FACE has walked alongside to care, resource and develop their family.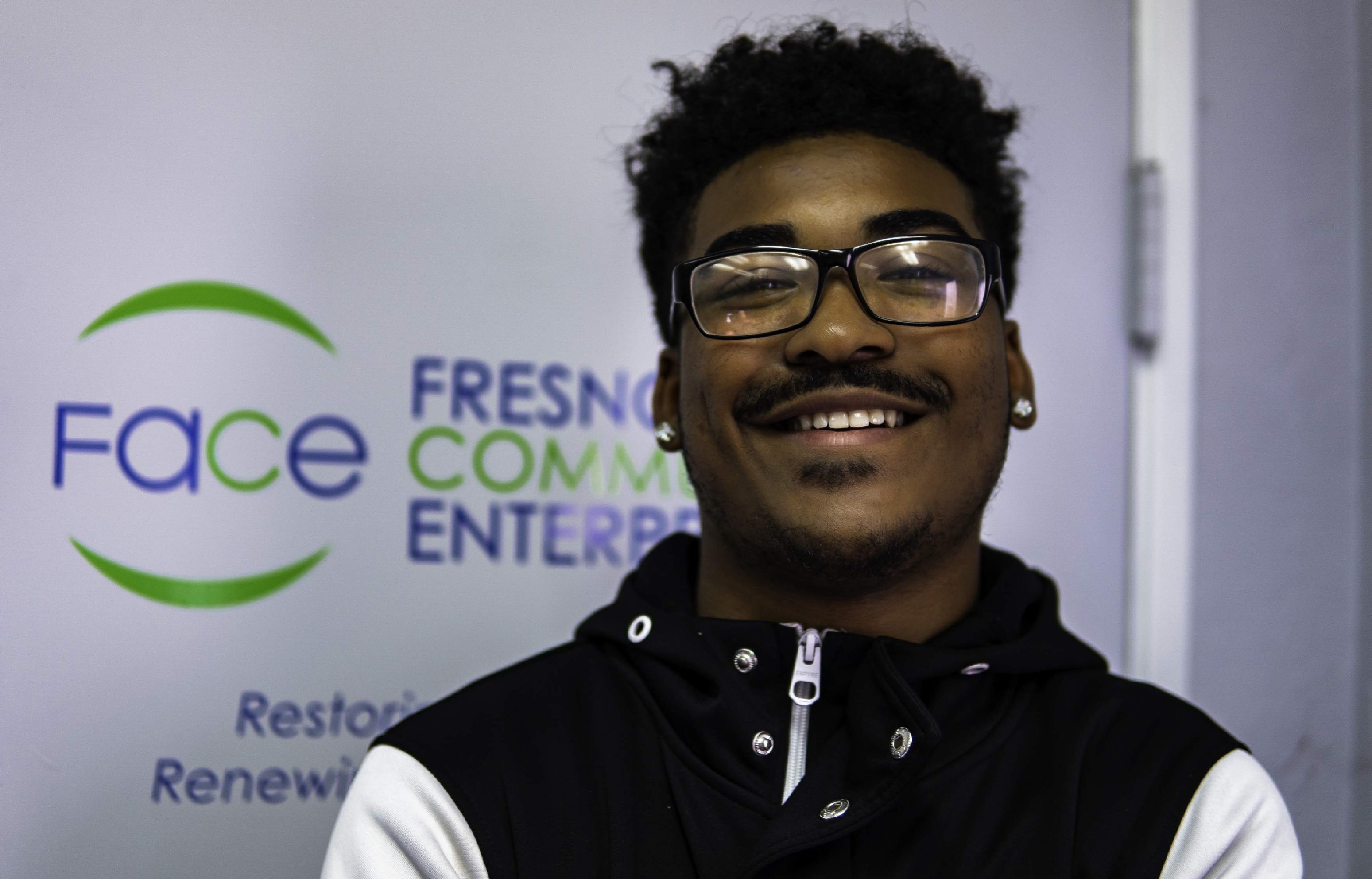 Xavier Brumfield
We first connected with Xavier nine years ago when he was in the 1st grade at the Whispering Woods apartment complex where we had a Reading Club. As he moved his way through elementary school, Xavier struggled with anger and staying focused in school. He attended FACE's Learning Quest Tutoring Club as well as Summer Adventure Club.  By offering emotional, spiritual, and physical support for him, his two siblings, and his mother, Xavier has developed into a resilient teenager who is well respected by his peers. Xavier currently is playing volleyball and football at Hoover High School. He is a leader not only on the field but off of it as well. He is excelling in school, holding close to a 4.0 GPA and has set some high goals for his future. He would like to become a surgeon and attend a four-year university. 
This past spring Xavier obtained his work permit after turning 16 years old and asked FACE for a job. Moving On Up, one of our social enterprises, hired him for work on weekends. Learning to balance work, school and sports is teaching Xavier how to handle lots of responsibilities and manage his time. We are proud of him and will keep cheering him on whether he is in the classroom, on the playing field or serving in the neighborhood!

Marcelino & Roy Valenzuela
Rogelio, an ex-gang member and formerly incarcerated, came to know FACE in 2006 at the Whispering Woods apartment complex located just down the street from FACE's office. He was living in his broken-down car with three young boys. In the past twelve years, Roy has had periods of stability and instability. In the spring of 2018, after being incarcerated for nearly a year, Roy came to a crossroad in his life and decided to turn his life around and seek help. FACE provided him with a bike, food, clothes, and some side jobs for him to make ends meet. Over time, he found another job and immersed himself in the faith community of North Fresno Church. 
Currently, he is serving with Moving On Up, one of our social enterprises and plans on getting married this summer. His three boys have participated in a number of our youth programs such as Summer Adventure Club, Learning Quest Tutoring Club and Sports Club. Today, Marcelino, the youngest of his three boys, is almost 18 years old. He started his very first job with Moving on Up (MOU) this past spring. He is proud to be on the FACE team and hopes to obtain his GED and become more independent as he approaches adulthood.
Best of all, he has reconnected with his father and the two of them are making a great team!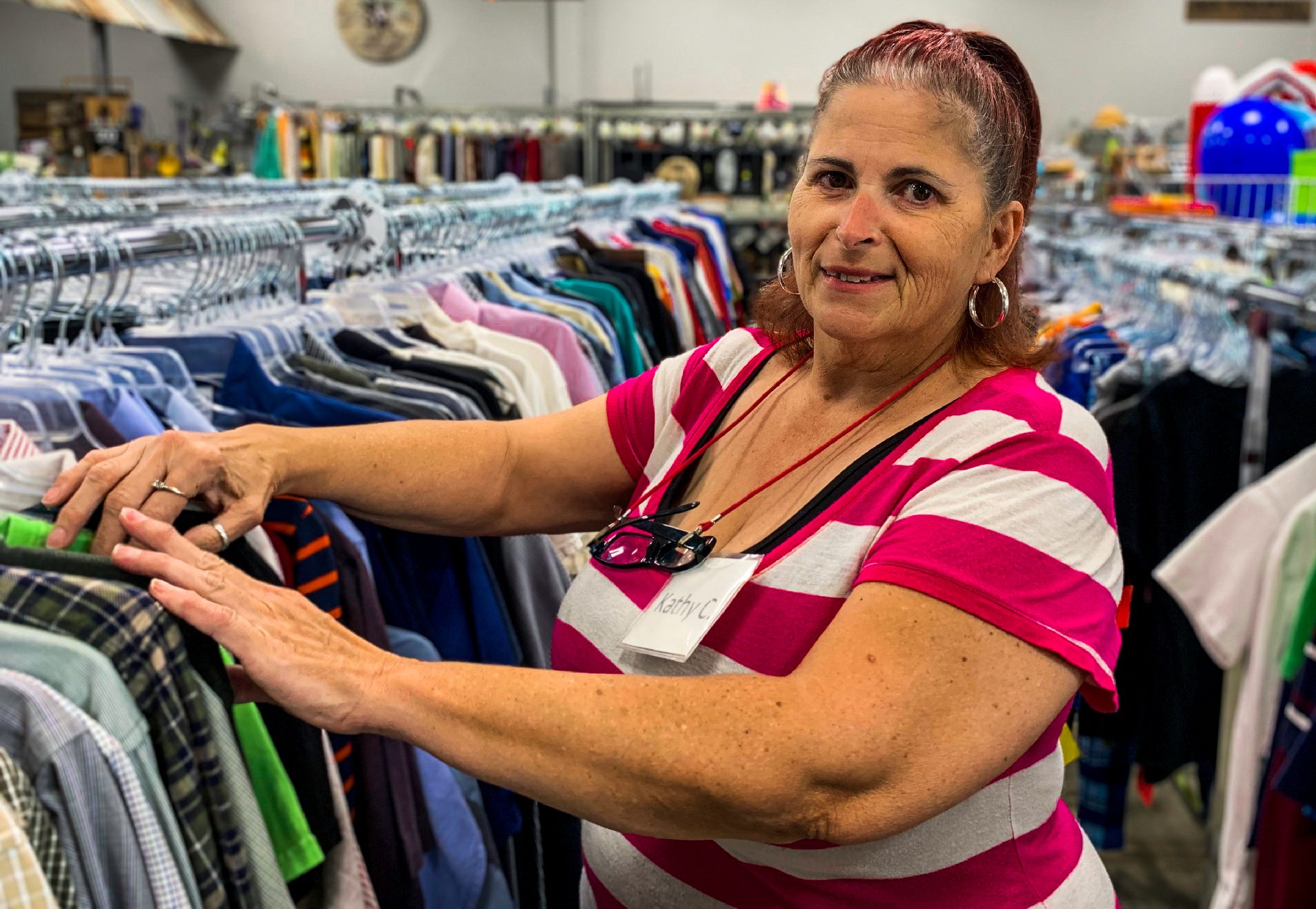 Kathy Ford
"I work with awesome people: the volunteers, the employees, and my boss. When I started working, I thought it was going to be scary but they have been really awesome and they had open arms." Kathy was one of Thrift on Blackstone's first employees, hired a year ago through the partnership with FACE. 
Kathy started coming to North Fresno Church about 10 years ago when her daughter started attending.  Kathy has connected to FACE in a number of ways including enrolling her grandchildren in Summer Adventure Club. After serving as a family caretaker for a decade, she was very excited for this job opportunity. She recalls her hiring interview: "́I was scared and nervous, as my last real job interview was in 2008." Now she says it feels good to be employed. She loves not being on welfare with her grandchildren, working and taking ownership in her money, and having something to get out and get ready for.
By going back to work Kathy embodies Thrift on Blackstone's purpose in redeeming goods, lives, and neighborhoods. Adding another layer of redemption, Kathy's hard work at the thrift shop will generate funds that will improve FACE's Summer Adventure Club program, a program that her grandchildren have been blessed by. Kathy's journey serves as an example of hope with all the ways she has personally grown and developed and also by how she serves her family and community.