Kelly Kucharski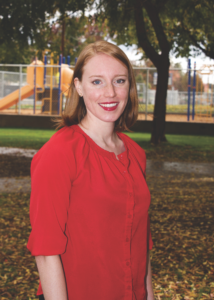 In January 2015 Kelly Kucharski went over a cliff on her bicycle in the Sierra foothills, causing 3 fractured bones in her neck and 5 in her back. This event took place far from her hometown in Michigan and when she was just starting out in California. Turns out the adventure she set out for was one she could have never written for herself. Don and Nancy Griffith were acquaintances of Kelly at the time of the crash, but chose to take Kelly into their home for healing. It demonstrated to her the great power of choosing to live life based on one's faith. Coming to North Fresno Church with them on Sundays, Kelly soon applied and was accepted to the Micah Project. In the Micah Project Kelly explored in depth what living a life on purpose can really mean and how we seek to do that in community with others. Kelly now serves on staff as Hospitality Coordinator at North Fresno Church and is an Administrative Assistant for FACE. Since the crash Kelly has found purpose, belonging, and healing in ways that only faith in God could explain as the outcome of falling from a cliff.
Rachel Jenkins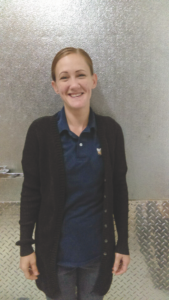 Rachel Jenkins is the middle of five children and the only girl. By age 15 she was starting to use drugs and at 16 she moved out to forge her own journey and live with a childhood friend. She dropped out of high school at 17 and was married when she was 18. During her marriage, Rachel had 3 children. Due to the significant unhealthy conflict in the home the children were taken into foster care while they lived in Texas. After the children were returned to their father, they moved back to California. Rachel came back to California a bit later and soon she began doing drugs again and quickly Rachel found her life spiraling out of control. Here drug addiction cost her children, her marriage, and her self worth. She was living from one high to the next, doing whatever she needed to insure she would have the means to remain high. Her children were placed under guardianship of a family member at that time and that is where they are currently living. When Rachel finally hit bottom, she came to North Fresno Church where God has met her and moved powerfully in her life. She has been surrounded by people who have reached out with love and support. She is now daily focusing on Jesus and praying scripture into her life. Rachel has connected with FACE where she has received resources of support including helping her with a car and helping her get a job with one of FACE's partner businesses. She is going to be starting a process of reconnecting with her children this summer. Rachel is excited to see what God will do in her life as she continues to rely on Him for her healing and strength.
Xavier Brumfield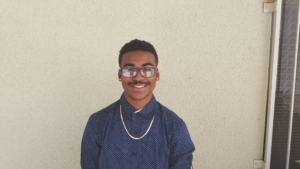 Xavier Brumfield is an 8th grader at Ahwahnee Middle School. We first met him and his two younger siblings Dominic and Sallie in 2011 through a neighborhood outreach program at Whispering Woods apartment complex. Xavier started attending our after-school tutoring club in the 4th grade. During his 5th and 6th grade years at Robinson elementary school, Xavier struggled with anger and found himself suspended multiple times because of altercations with his peers. His struggles with his peers had a negative impact on his academic life. In the last two years, Xavier has made remarkable progress both academically and socially. During the past two quarters he has been a straight A student. He is also a gifted athlete and many of his peers view him as a leader in the classroom and on the playing field. Xavier attributes much of his growth to having caring and supportive adults in his life. He has been impacted by Tutors, Summer Adventure Club staff and church youth staff. He desires to go to college and become a successful student-athlete in high school next year. We are grateful he is part of our faith community.
Jazmin Arias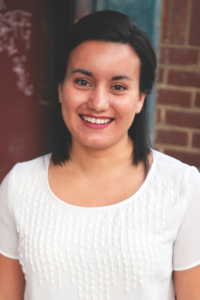 Jazmin grew up in Strathmore and moved to Fresno to attend Fresno State were she is a pre-med student majoring in chemistry and minoring in psychology with plans of becoming a doctor. Her dream of becoming a medical physician would be to work with families to empower them and care for them. She strongly believes in health education and working in an environment where she can reach families especially those that are underesourced. After medical school and residency she would love to come back to Fresno to serve her community as a doctor. While at Fresno State, Jazmin was awarded with a Scholars in Service scholarship based on academic achievement and financial need. Scholars are matched with various organizations in town to serve as volunteers, which is how her connection to FACE began. Jazmin has been a faithful volunteer with FACE for four years and she will be greatly missed when she graduates this May. She has been a tremendous help with expanding the tutoring club and has given terrific leadership to the Saturday Sports program this year. Jazmin learned about the Micah Project while volunteering at FACE. Through the Micah Project she is learning what it means to be a part of a church community and learn who Jesus is in the context of community. Jazmin is growing as a follower of Jesus through helping others in my community, being mentored, reading curriculum, listening to speakers, attending local and national conferences and discovering what role God is calling her to in Fresno.